Regular price
$179.00 USD
Sale price
$49.50 USD
Unit price
per
Sale
Sold out
Introducing our 4x Sequence Grill Bars designed specifically for trucks, each measuring a sleek and compact 14 inches in length. These grill bars are tailored to enhance the exterior of your truck with a perfect combination of style and functionality.
Measuring at 14 inches long, these grill bars are specifically crafted to suit the proportions of trucks, offering an ideal size that seamlessly integrates into your truck's grille. Their compact design ensures a hassle-free installation process, allowing for easy placement and a clean, customized look that enhances your truck's overall appearance.
One of the standout features of these grill bars is their captivating startup sequence. As you power on your truck, the LED lights within each bar initiate a synchronized pattern, gradually illuminating one by one in a dynamic sequence. This visually striking effect adds a touch of sophistication to your truck's front end, instantly making it stand out from the crowd.
Installation is made simple with the included mounting hardware and straightforward instructions. The 14-inch length provides versatility in placement options, ensuring compatibility with various truck grille designs. With minimal effort, you can transform your truck's exterior with these sleek and innovative grill bars, giving it a distinctive and personalized touch.
The LED lights integrated into the 4x Sequence Grill Bars offer more than just visual appeal. They provide powerful illumination while maintaining energy efficiency, ensuring long-lasting performance without draining your truck's battery. Built to withstand the rigors of off-road adventures, these lights are engineered to deliver durability and reliability, making them a perfect choice for truck enthusiasts.
In addition to their stylish appearance, these grill bars enhance visibility and safety on the road. The bright and vibrant LED lights ensure that your truck remains highly visible to other drivers, improving overall road safety during both daytime and nighttime driving.
Upgrade your truck's exterior with our 4x Sequence Grill Bars, specifically designed for trucks and measuring a sleek and versatile 14 inches in length. With their captivating startup sequence, easy installation, enhanced visibility, and durability, these grill bars are the perfect choice for truck owners looking to elevate their vehicle's style and performance.
Share
View full details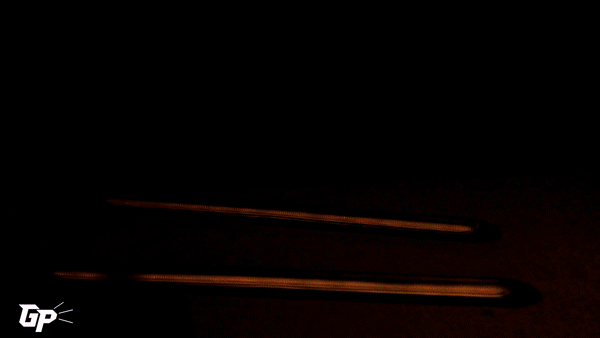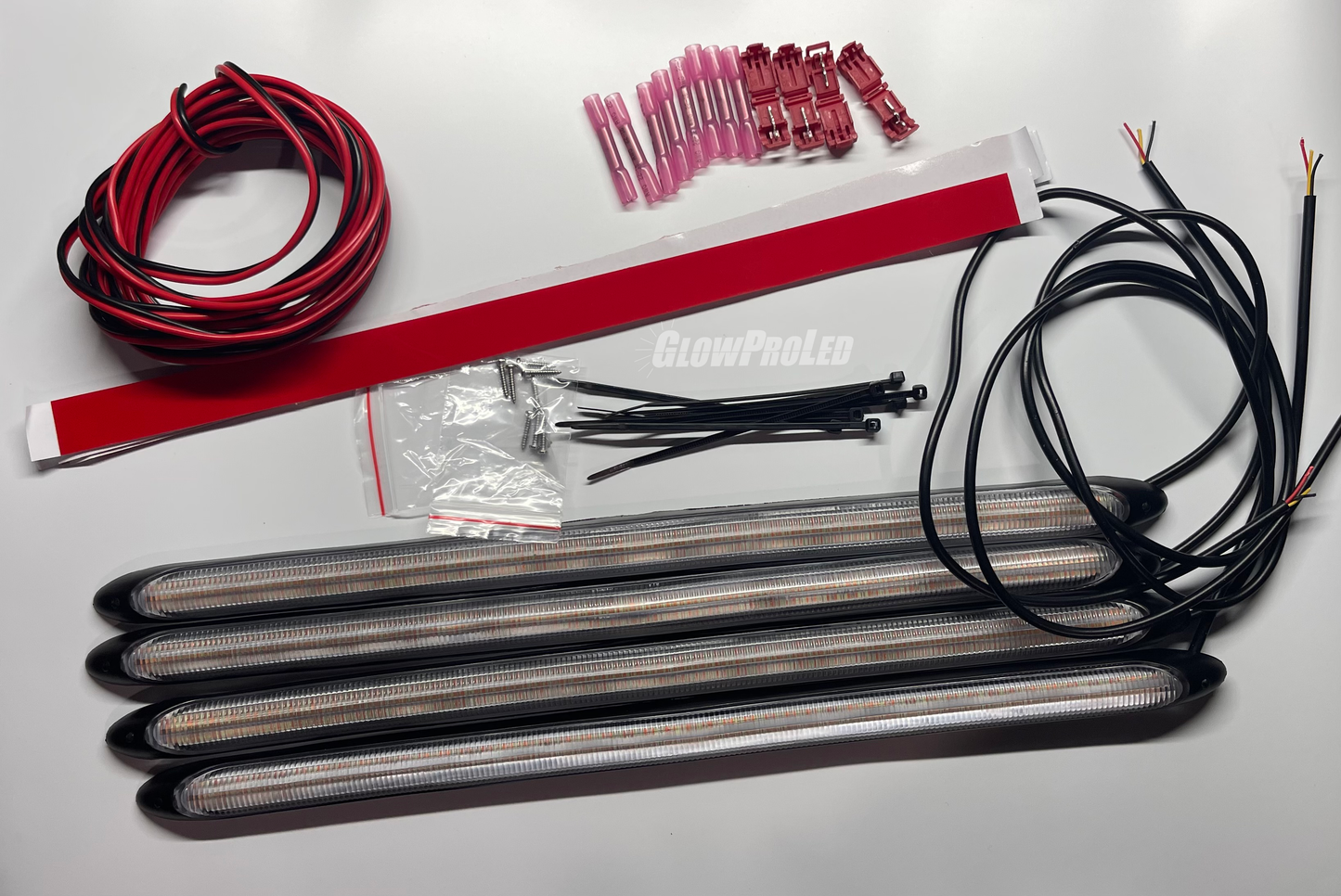 Collapsible content
DETAILS

✅Don't worry about going unseen! This kit is SURE to grab the attention! 

✅Fast Shipping within the US.

✅You will not find a brighter light for the price.

✅This kit works on ALL MAKES AND MODELS with a battery!

20,000+ Kits Sold! 
SHIPPING

Our Products Typically ship in 2-10 business days